Be a part of the change.
By supporting United Way, you enable us to harness this collective power and make a tangible impact in the lives of those who need it most. Join us in our mission to create a stronger, more vibrant community, and experience the satisfaction of making a lasting difference.
United Way encourages people to LIVE UNITED in three main ways: GIVE, ADVOCATE, & VOLUNTEER.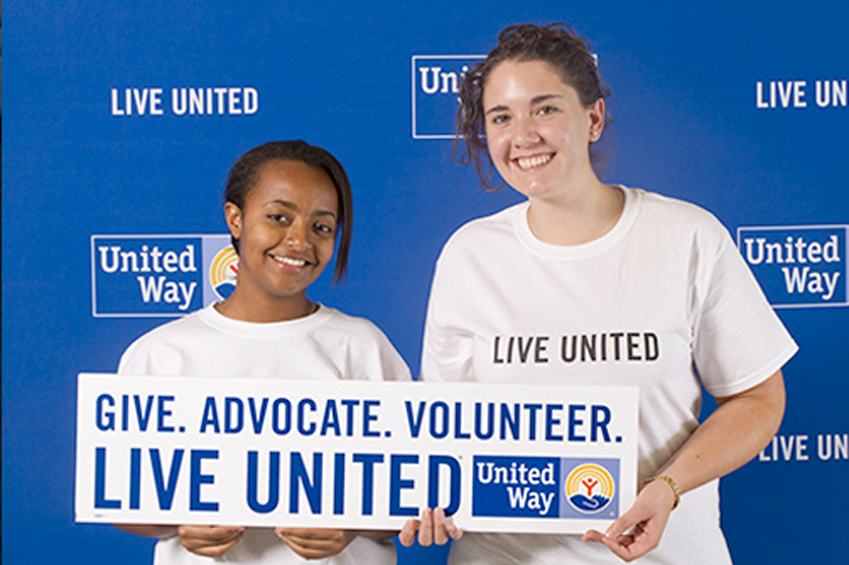 One of the most impactful ways to support United Way is through financial contributions. By investing in United Way, you're not only supporting a single organization, but also amplifying the reach and effectiveness of countless community partners working together to create a brighter future for all.
Your voice can be a powerful tool for change. Advocate for United Way by championing social issues, interacting with lawmakers, and engaging in the civic process. Promote United Way of Grant County within your workplace, or inspire your employer to launch or enhance a giving campaign. By advocating, you amplify our mission and contribute to the positive transformation of our community.
Join us in making a difference by volunteering with United Way. Your time and skills can shape our community, whether you're assisting local initiatives, contributing to a volunteer committee, or bringing your expertise to our board. No matter how you choose to engage, your involvement helps to amplify our mission. Become a part of the change today.
Let us know how you'd like to serve United Way of Grant County and we'll do our best to get you plugged in!