Updates from Our United Efforts
Welcome to the heartbeat of our local efforts and initiatives. Here, you'll discover updates on our work, milestones reached, and stories that underscore our mission: the promotion of health, education, and financial stability in Grant County. You'll witness how our partnerships with various programs are creating ripples of positive change, transforming lives one story at a time. As we continue to unite resources for the betterment of our community, we invite you to stay connected with us.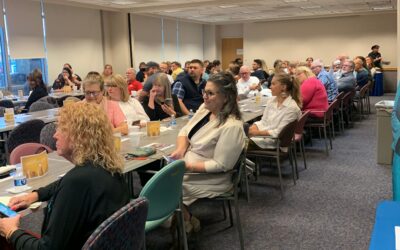 A wave of inspiration rolled through Marion Health's campus yesterday as United Way of Grant County launched their "Raise Your Hand" 2023-2024 campaign with a spirited Kickoff Breakfast. The event brought together a diverse group of community leaders, business...
read more