United Way of Grant County, a cornerstone of community support since 1956, is delighted to announce the launch of the Grant County Imagination Library, an impactful program aimed to inspire a love of reading and promote early childhood literacy in Grant County. The community is cordially invited to join the celebratory launch party on May 9th at the Gardens of Matter Park.
Born from the globally recognized Dolly Parton's Imagination Library, this program provides free, high-quality, age-appropriate books to children from birth until they start school. United Way of Grant County, under the guidance of Executive Director LeeAnna Smith, is committed to ensuring these valuable resources reach every child in the community.
"Books open up worlds of possibility and lay a crucial foundation for lifelong learning," says LeeAnna Smith. "With the Imagination Library, we're providing a doorway to these worlds for every child in Grant County."
The Imagination Library launch party promises an engaging, family-centered experience. Families can look forward to a ribbon-cutting, storytime sessions, music, free cotton candy and ice cream, and more! All families in Grant County are warmly encouraged to attend and register their children for this transformative program.
Evan Gilmore, Marketing & Communications Coordinator at United Way of Grant County, adds, "This event not only celebrates the Imagination Library initiative but also the unyielding dedication of our community to nurturing the future leaders and innovators in Grant County."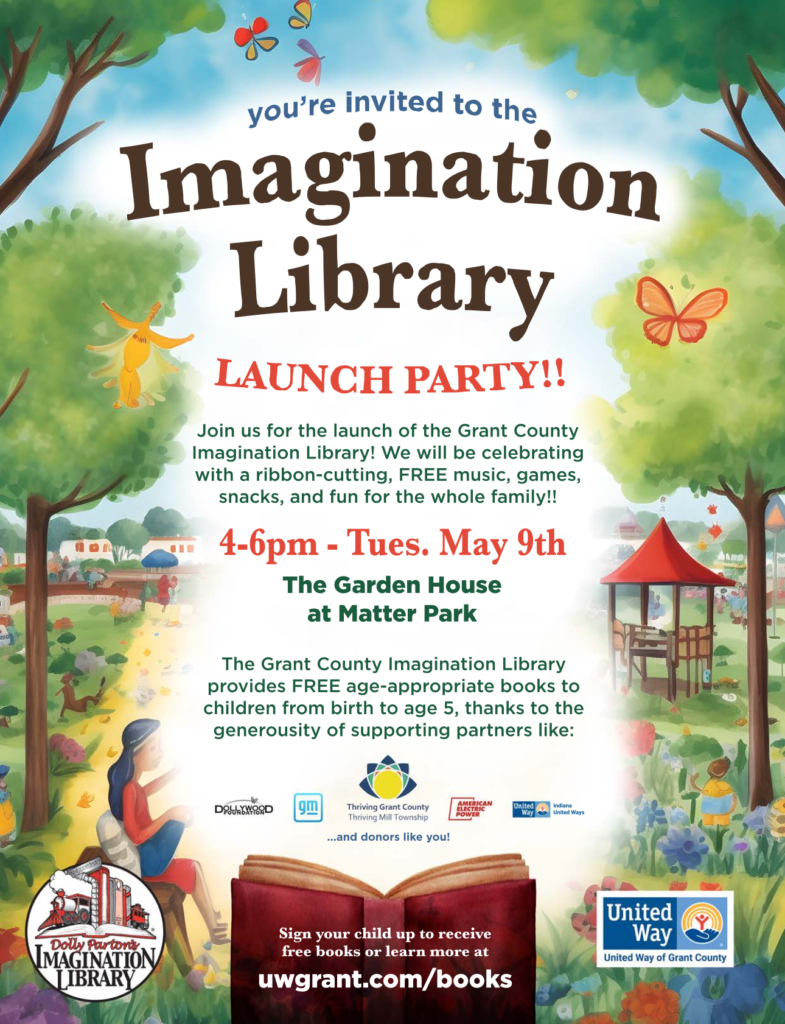 For more information about the Grant County Imagination Library, or to sign up a child, please visit uwgrant.com/books. Additional inquiries can be directed to [email protected].