Yesterday, United Way of Grant County hosted its Annual Meeting, announcing the results of the Community Investment process and electing new officers for the year. The event also celebrated the launch of the Grant County Imagination Library, a partnership with Dolly Parton's Imagination Library, which sends free books in the mail to children every month from birth until age 5.
The new United Way officers are as follows: Rob Keisling, Chair; Michael Moffit and Abby Wilkinson, Co-Vice Chairs; Lindsey DeWitt, Secretary; and Todd Dailey, Treasurer. A total of $200,000 was awarded to 12 local nonprofit agencies working in the areas of health, education, and financial stability. The funded partners and programs are:
Boys and Girls Club of Grant County – Project Learn
Cancer Services of Grant County – Client Advocacy Program
Carey Services – eMPower Academy Programming
Grant County Family YMCA – Youth Development Programming
Lark's Song – Well-Being Certificate Program
Marion Grant County Senior Center – Isolation and Loneliness Prevention
Meals on Wheels Association of Marion Area, Inc. – Meal Subsidy Program
Project Leadership – Gateway to Post-Secondary Paths
Radiant Health – Mental Health Matters
Salvation Army – Emergency Assistance
St. Martin De Porres Inc. – Kay's Kitchen
Training Center Marion – Growing Healthy Families
Three awards were also presented during the meeting. The Cornerstone Company of the Year Award went to TLC Management for their outstanding commitment to the Grant County community. Michael Moffit received the Volunteer of the Year Award for his service to United Way and its partner agencies, and Alicia Hazelwood was recognized for her dedication and impact during her tenure as Executive Director of United Way from 2012 to 2022.
Following the Annual Meeting, a ribbon-cutting ceremony marked the official launch of the Imagination Library, which has already registered 679 Grant County children for free monthly books. The celebration included free ice cream from the Eis Wagon and cotton candy from Twisted Sugar.
United Way of Grant County Executive Director LeeAnna Smith expressed her enthusiasm for the Imagination Library, saying, "In partnership with Thriving Grant County, Thriving Mill Township, and thanks to generous grants from General Motors, AEP, and Indiana United Ways, we have the funding to provide free books to every child in Grant County who signs up, from birth until they turn 5. It's an amazing opportunity to encourage a love for reading and learning in our kids, which we know paves the way for future success in education, in health, and in life."
As United Way of Grant County looks to the future, Smith shared a heartfelt sentiment: "If you do meaningful work you enjoy with people you love, you've truly won the lottery."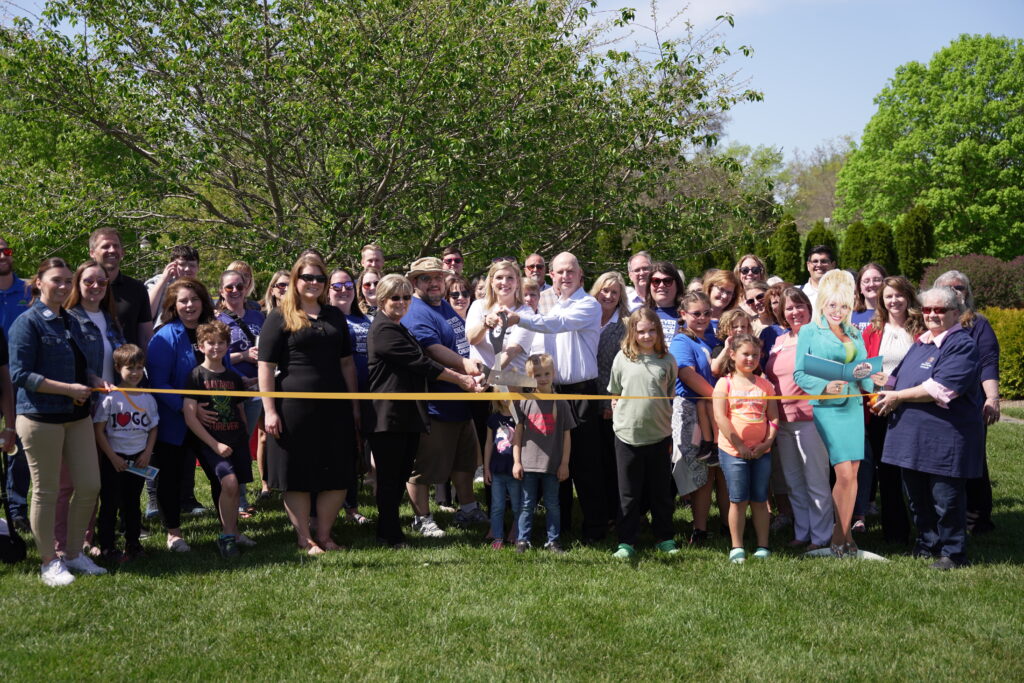 For more information about the Grant County Imagination Library, or to sign up a child, please visit uwgrant.com/books. Additional inquiries can be directed to [email protected]